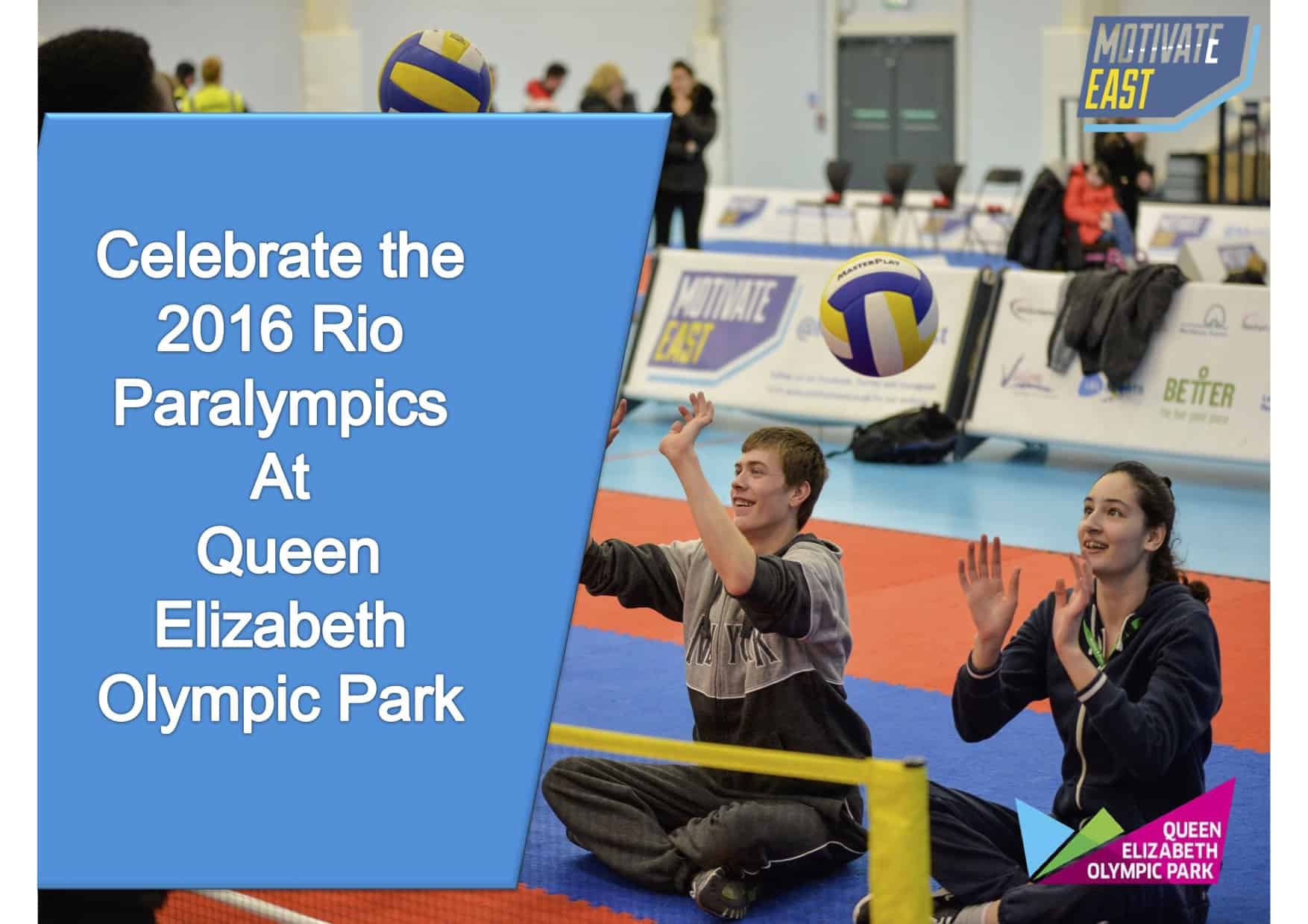 To celebrate the Rio Paralympics, Para-Week will be taking place at Queen Elizabeth Olympic Park from 7 September!
There will be a range of sports on offer for groups to try including Boccia, New Age Kurling, Tennis, Sitting Volleyball, Athletics and Multi-sport Games.
Alongside the activities we will also be screening the Paralympic Games live at Timber Lodge Café, below are the list of sports that will be on TV each day.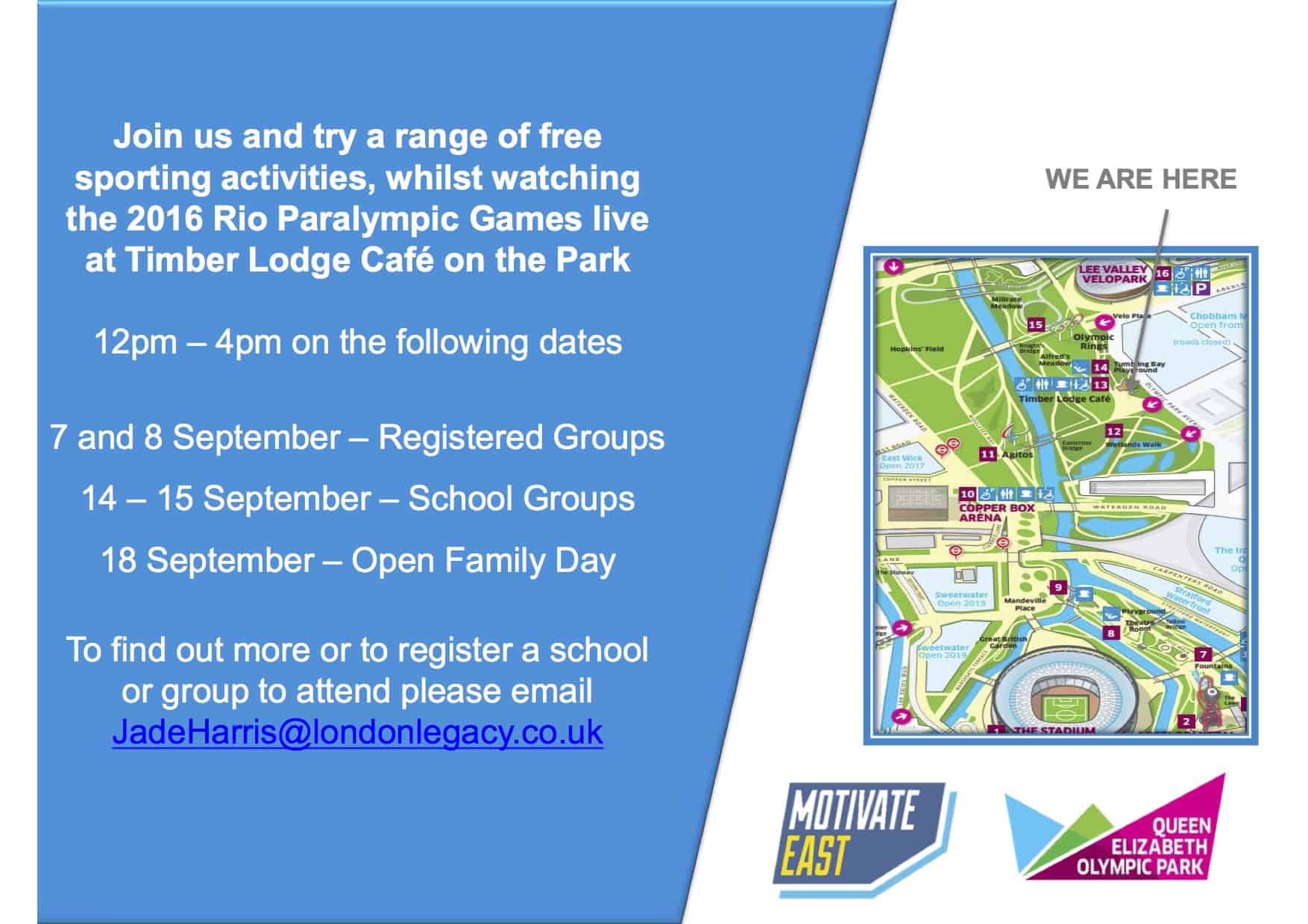 More details are on the attached schedule, to register your group please contact jade.harris@londonlegacy.co.uk